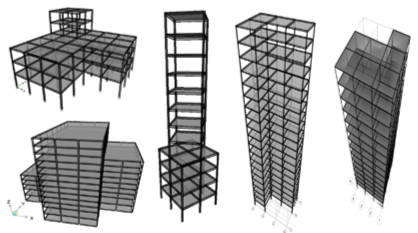 Optimum tuned mass damper for vibration control of irregular structures
Passive control of irregular structures subjected to earthquake loading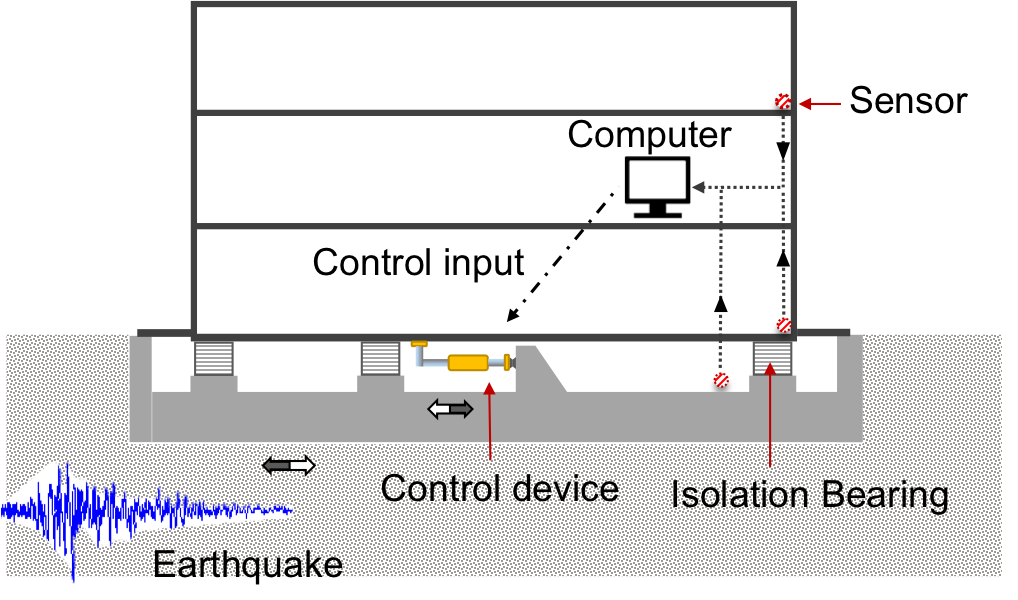 Smart Base Isolated Irregular Structures
Passive control of irregular structures using bidirectional tuned mass damper subjected to earthquake loadings
Rocking Steel Braced Frames
Performance-based control co-design of rocking steel braced frames
Neural Dynamic Modeling
Soft computing methods to solve complex problems.
Multi-Agent Replicator Control Methodology
Real-time adaptation inspired by evolutionary game theory
Vibration control of bridge structures
Semi-active vibration control of bridge structures subjected to earthquake loading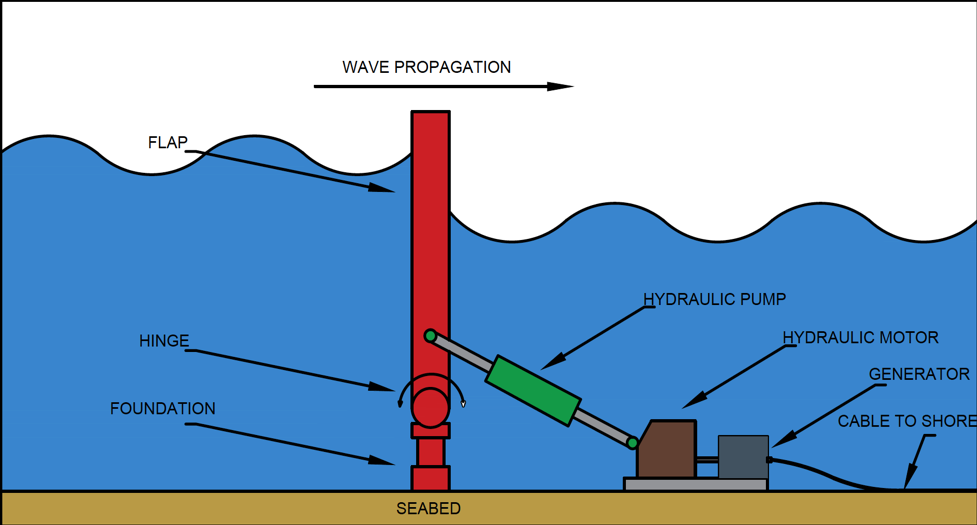 Energy Harvesting
Control strategies for generating an alternative source of power from waves

Real-time Hybrid Simulation
Cyber-physical testing for structural applications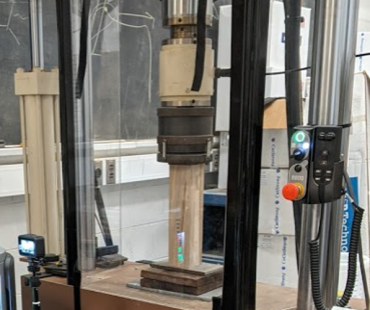 Cross-Laminated Timber
Evaluating the performance of new materials in structural applications
Field Reconnaissance Missions following Extreme Events
Reports documenting the damage assessments of built environment impacted by hurricanes, earthquakes, tornadoes, and so on. The data collected from drones, streetview cameras, and door to door inspections is available!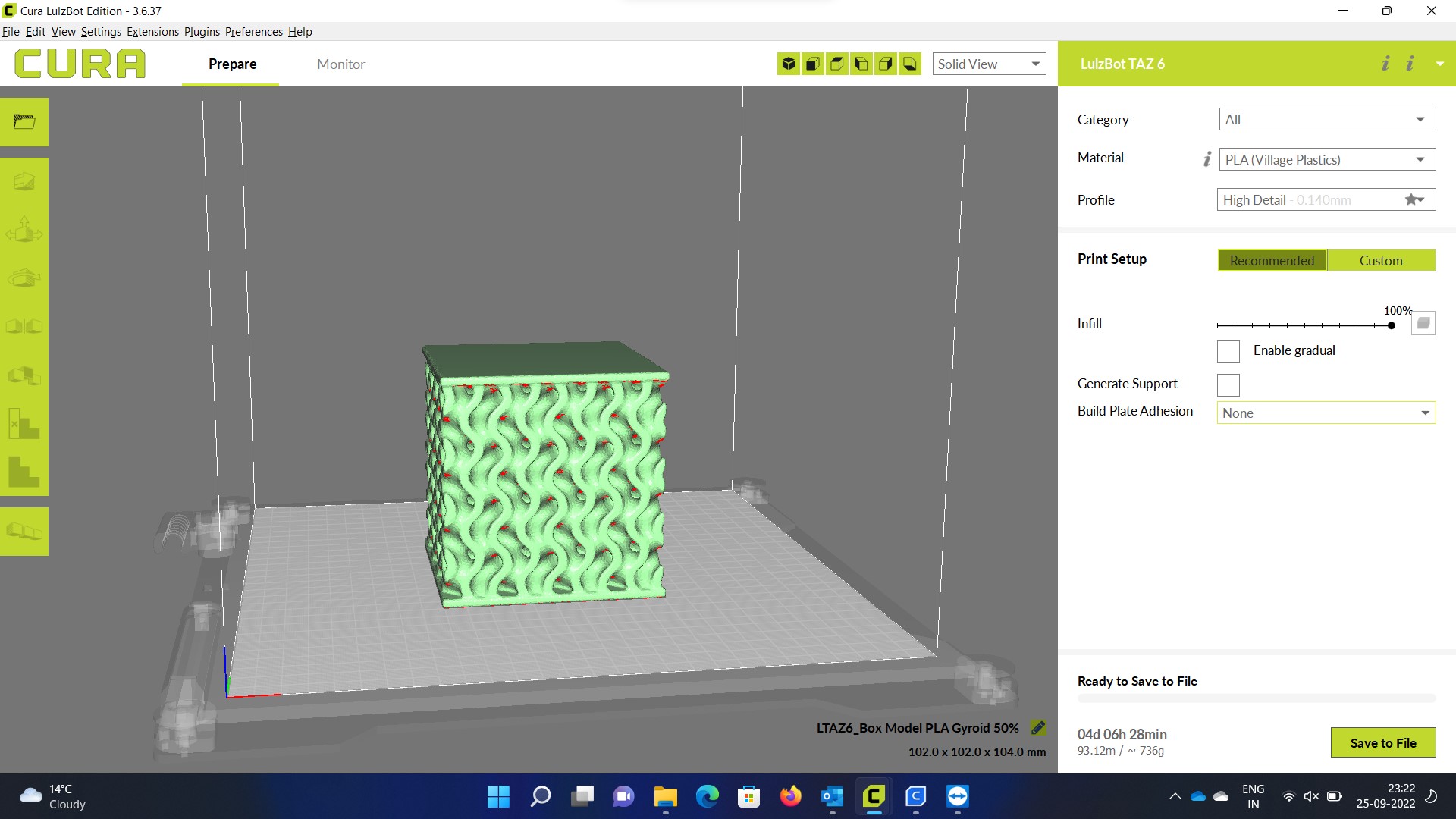 Additive Manufacturing
Evaluating resilience of 3D printed building components
Origami Structures
Adaptive origami-inspired building envelope subjected to multiple hazards
Aerodynamic mitigation
Evaluating the aerodynamic performance of buildings subjected to wind loading
More papers...
A complete list of most up-to-date publications can be obtained at the Google scholar site for Dr. Mariantonieta Gutierrez Soto
Data Repository: Real-time Hybrid Simulations
PRJ-3554 | Recent advances in computational methodologies for real-time hybrid simulation of engineering structures
Palacio-Betancur, A. Gutierrez Soto, M.

(2022) "Comparison of numerical integration methods using a vRTHS of a 3 story steel frame", in Recent advances in computational methodologies for real-time hybrid simulation of engineering structures. DesignSafe-CI. https://doi.org/10.17603/ds2-9nqb-b991 v1
Data Repository: Rocking Steel Braced Frames
PRJ-2847 | Design Models for Building Structures with Controlled Rocking Steel Braced Frames
Javadinasab Hormozabad, S. Gutierrez Soto, M.

(2021) "Structural Model", in Design Models for Building Structures with Controlled Rocking Steel Braced Frames. DesignSafe-CI. https://doi.org/10.17603/ds2-2bqv-k291 v1

Javadinasab Hormozabad, S. Gutierrez Soto, M.

(2021) "Optimization Model", in Design Models for Building Structures with Controlled Rocking Steel Braced Frames. DesignSafe-CI. https://doi.org/10.17603/ds2-1npt-m796 v1
Data Repository: Real-time Damage Identification
PRJ-3446 | Camera-based real-time damage identification of building structures through deep learning
Palacio-Betancur, A. Javadinasab Hormozabad, S. Gutierrez Soto, M.

(2022) "System identification of the frame structure", in Camera-based real-time damage identification of building structures through deep learning. DesignSafe-CI. https://doi.org/10.17603/ds2-39d5-bc15 v1
Data Repository: Damage assessment missions following a natural disaster
PRJ-2723 | StEER - 3 March 2020 Nashville Tornadoes
Wood, R. Roueche, D. Cullum, K. Davis, B.

Gutierrez Soto, M. Javadinasab Hormozabad, S.

Liao, Y. Lombardo, F. Moravej, M. Pilkington, S. Prevatt, D. Kijewski-Correa, T. DJIMA, W. Robertson, I.

(2020) "Early Access Reconnaissance Report (EARR)", in StEER - 3 March 2020 Nashville Tornadoes. DesignSafe-CI. https://doi.org/10.17603/ds2-2zs2-r990 v1