Hi guys!
Or should I begin with, Ciao ragazzi! I arrived at the Fumicino Airport at around 7 pm in Rome, Italy. I hope that my spanish and the few italian words I learned before coming are enough to get around the city. The airport is a little far from the city center so I had to take a 30 minute train to the Roma Termini station.
The hostel was only a 10 minute walk from the station. I checked in at the The RomeHello where I will be staying for the next three weeks, it was good to know that they offer a lot of interesting activities during the week that we can attend after classes.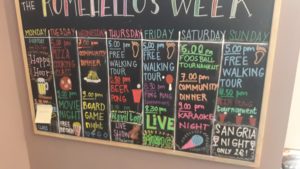 I registered for APESS where I received my badge, general information and two T-shirts for the event. I settled in my shared room and went to the common area where we had the welcome cocktail of the event. I arrived a little late so I only met a couple of classmates that study in the United States, Portugal and Italy. Later, almost at midnight, I met two of my roommates, Callum from Scottland and Panagiotis from Greece. It is very exciting to meet people from all over the world, but its even more special because we are all doing research about Smart Structures!