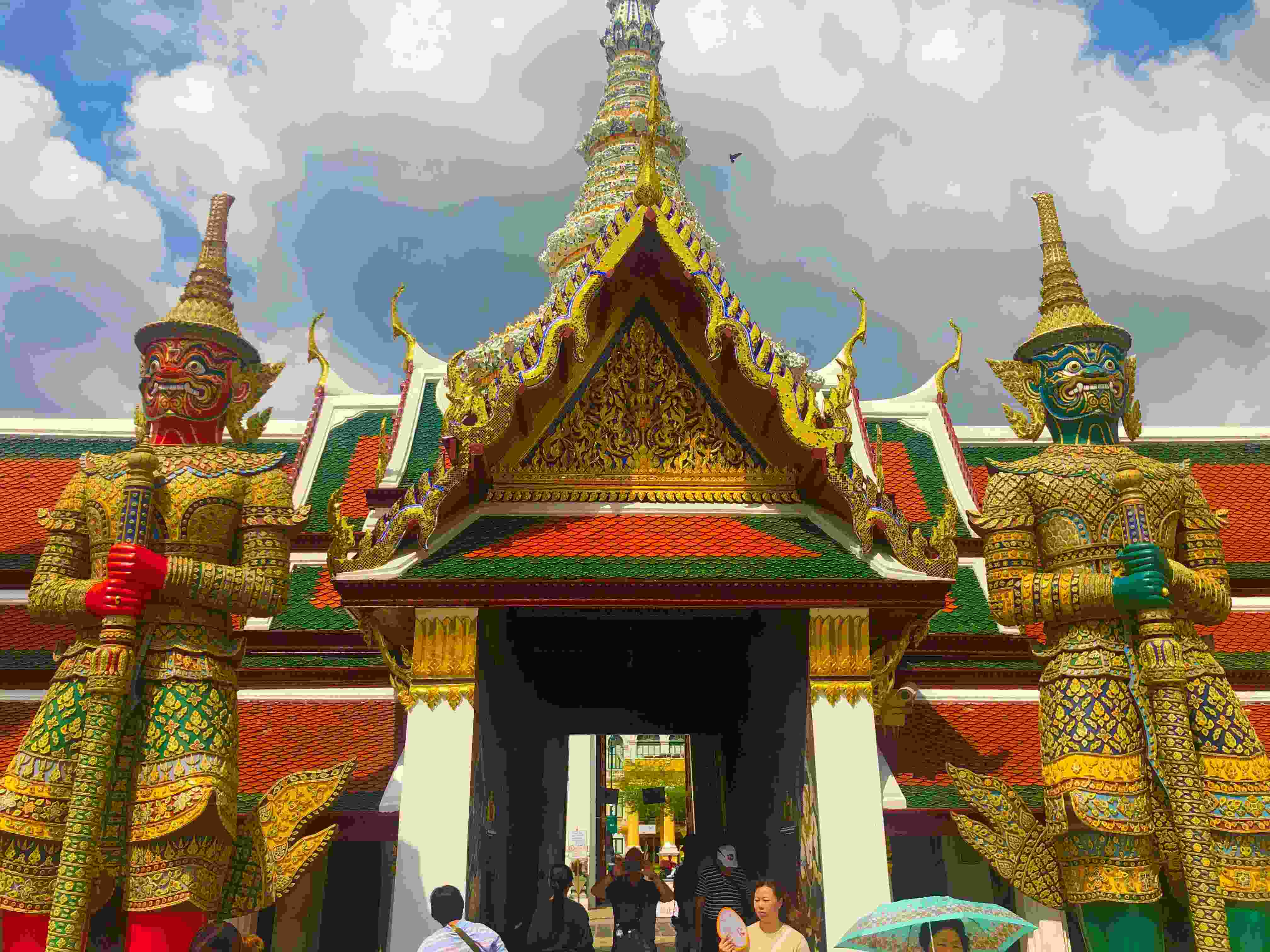 Hello my wonderful readers!
I arrived at around 11:00 pm in the Suvarnabhumi Airport in Bangkok, Thailand on June 3rd and later took a taxi over to the dormitory building at Kasem Bundit University on Romklao Campus (60 Romklao Road, Minburi, Bangkok 10510). We will be staying here until Thursday.
My first FULL day in Thailand was June 4th and it was … a m a z i n g. It was considered a "free day" since not all of the professors and students had arrived yet, so the few early birds planned a trip to go visit the Grand Palace and have dinner on the 83rd floor at the Baiyoke Tower.
So, what is the Grand Palace? The Grand Palace was home to the king, his court, and his royal government since 1782 until 1925. It is made up of numerous buildings, halls, pavilions set around open lawns, gardens, courtyards, and the renowned Temple of the Emerald Buddha. The Grand Palace consists of 218,000 square meters and is surrounded by four walls. See photos below. Some of the most detailed buildings I have ever seen were here.
So, what is the Baiyoke Tower? It is an 88 story, 1014 ft high skyscraper hotel and it is the tallest hotel in Southeast Asia (the seventh tallest hotel in the world). The buffet dinner was on the 83rd floor, and the 88th floor had a revolving floor that gave you a 360-degree view of the city. Breathtaking views.
Overall, today was exactly how I hoped my first day would be. The people in the program are about approachable and very easy to get along with. I'm excited for what else is in store.