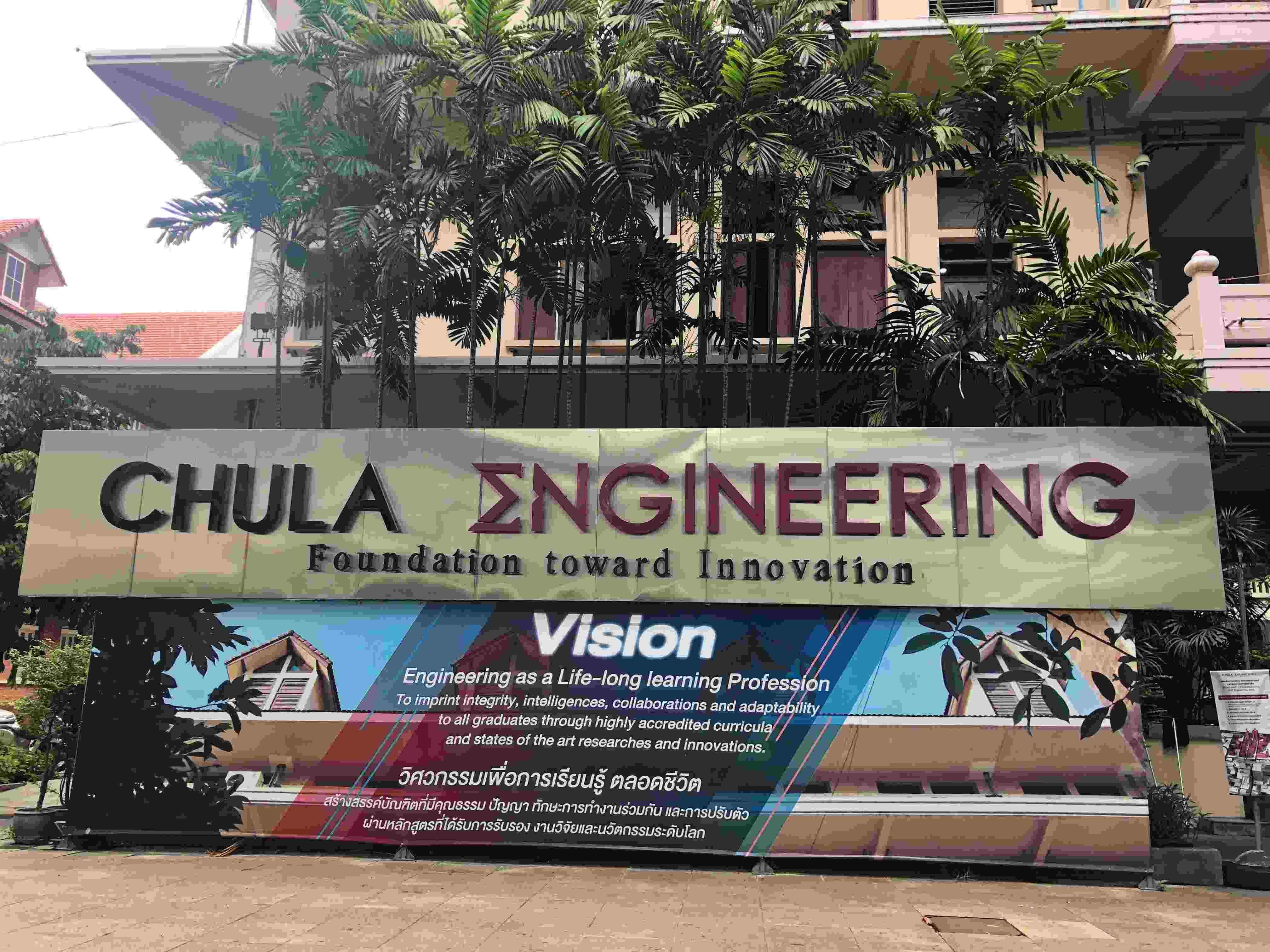 Hello my wonderful readers! 
Now that we got to have a free day to relax and get to know this beautiful Thai culture, it is now time to work! We were given classrooms to work in at Chulalongkorn University. Before lunch, we were given a tour of their Material Testing Lab in their Department of Civil Engineering Building.
We started the day off with a lecture by Dr. Steve Wojtkiewicz from Clarkson University presenting the "Role of Uncertainty in the Assessment of Structural Performance.
For the rest of the day was reserved for research and collaboration with our groups. My group Laura and Atcha split up the work and started to structure our framework created the acronym "PRECHECS," Preparedness Resilience and Engagement with Communities using Humanitarian Engineering and Citizen Science.
Presentations are tomorrow! Each group will be given 10 minutes + questions to present and receive feedback from the faculty members.
At night a few people and I decided to explore the city of Bangkok a little. I tried the famous street food dish of roti, a wheat flour pan-fried bread stuffed with bananas stirred in with eggs topped with sweetened condensed milk, white sugar, and chocolate.